Shoppe Ramblings
2011
December 23, 2011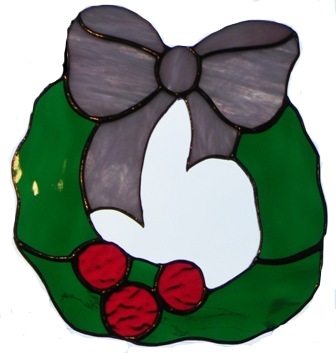 Only two shoppe days left until the Christmas break. At Village Glassworks we close early on Christmas Eve and take a bit of a break during the holiday season. If you would like to stop by the shoppe we are open by appointment, please call or email.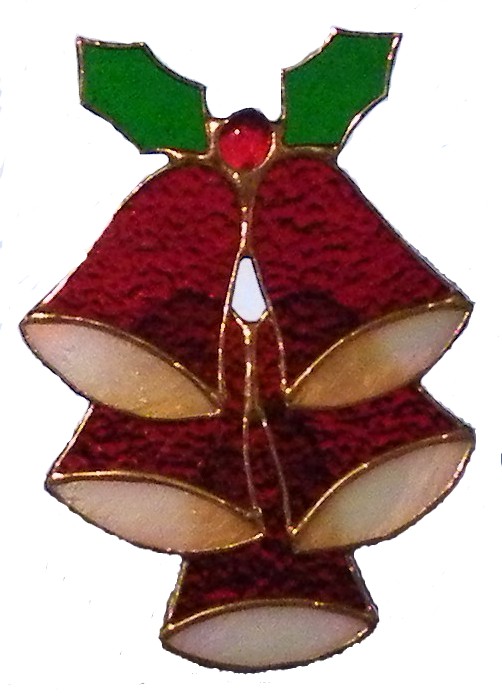 We wish you a very Merry Christmas and
Happy New Year.
December 2, 2011
We recently hung a couple of new panels in our big front window.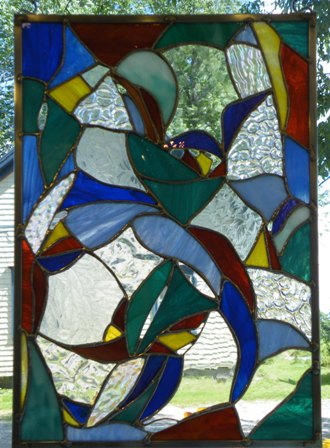 The Circus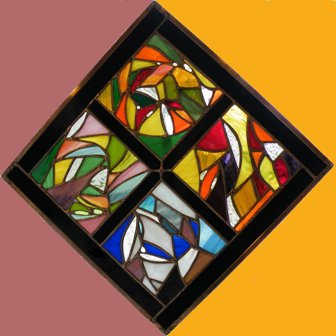 Four Seasons
Click on either panel to go to our Panels page for a bigger picture.
September 23, 2011
We create all the stained glass panels, lamps, suncatchers, and mirrors on site in our shoppe. We also sell quality crafted items from other artisans.
Recently we received a collection of Raku pots from Chuck at Heartland Raku, cards from Laurie Swim and Rachel Ann as well as a selection of felted items from Laurie at Three Goats in a Garden. Here are some pics.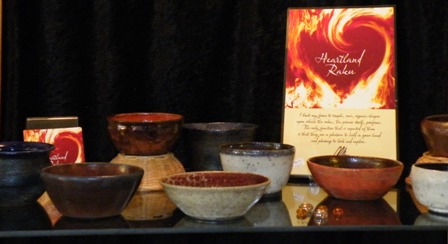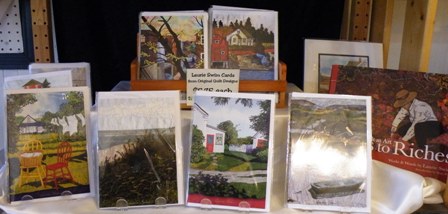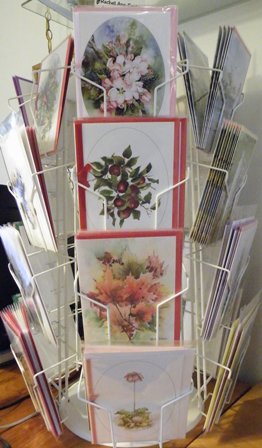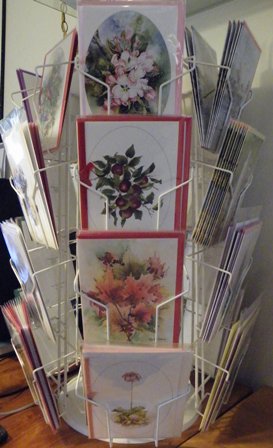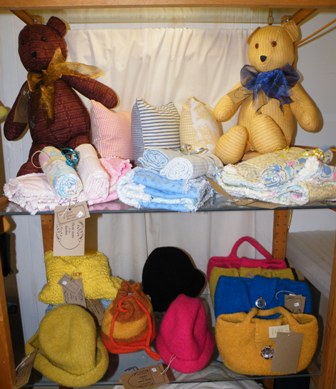 August 3, 2011

In 2009 we started making stained glass Garden Stakes - butterflies, hummingbirds, dragonflies, veggies and a sun.
This year we have added Bees, designed by our friend Donna. It was a sketch she left behind one day as a gift. Can you see the bee's knees?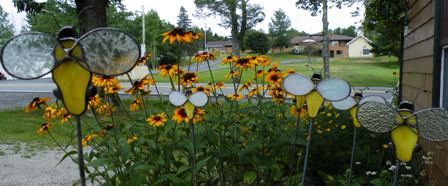 June 5, 2011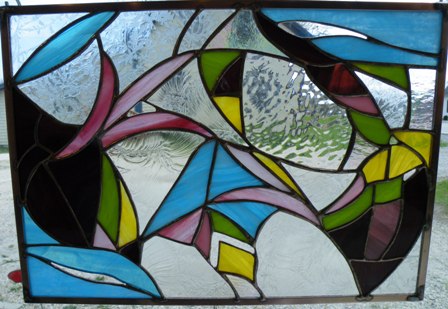 This is a recently completed panel which is now hanging in our front window. The glass was chosen first, colours that looked like they would be fun together. The design was created piece by piece, no master pattern. It is called


The Wedding

, for a number of reasons. What do you see?

March 1, 2011
The year end (that is 2010) bookkeeping is done and we are now free to get creative again. Our newest design is three dangling hearts each with their own notion which together creates "almost poetry" in glass.
Very fun.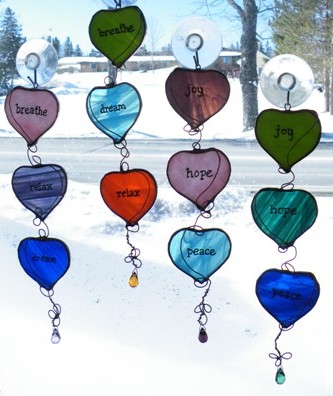 January 1, 2011
Happy New Year from Village Glassworks.
We are taking a holiday for a few days into 2011. We will be in the shoppe soon to start counting the inventory and working on new stained glass creations as well as a couple of orders. Meanwhile the shoppe will be open by appointment. If you would like to check us out, just call or email for an appointment and we will get back to you to arrange a time.
Thanks for visiting us in 2010 and looking forward to an exciting 201
1.